Training Programmes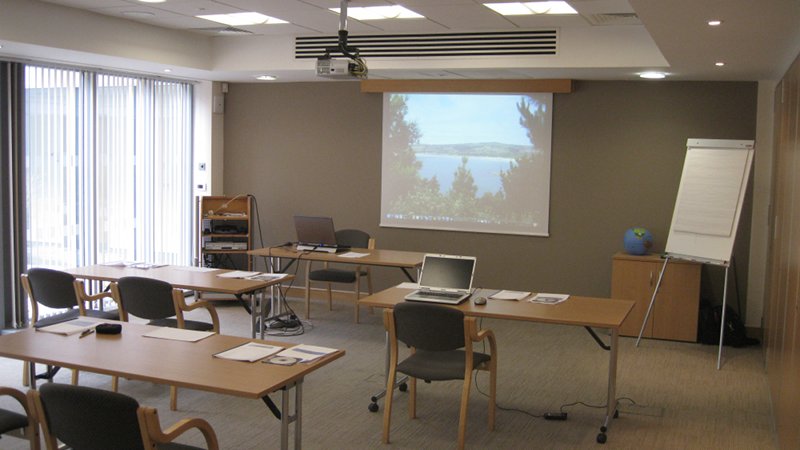 Michell Computing can provide GIS and database training from the West Lancashire Investment Centre conference facilities. Our courses consist of introductory and advanced level Quantum GIS and also PostgreSQL/PostGIS installation and operation. Additionally, if there was sufficient interest, we could also provide an introduction to FreePascal and Lazarus programming.
Our introductory courses assume no prior knowledge, but do require basic computer literacy skills. Advanced courses will assume a certain level of prior knowledge of the subject, so it is important to clarify that they are suitable before enrolling for one of these.
If you are an organisation looking for training for four or more delegates, we can run courses tailored exclusively for you. These private courses could either be located at our training venue, or at your offices. If you are interested in attending a public course, or arranging a private training programme, please contact us and we will be happy to discuss your requirements.
Available Standard Courses
An Introduction to Quantum GIS and OpenData Mapping
This course introduces Quantum GIS, a powerful Open Source GIS system along with Ordnance Survey's OpenData, their free-to-use digital mapping layers. It is suitable for complete beginners, or existing GIS users of other software, wanting a quick start with these products. This starts with an explanation of Open Source software and the OpenData layers, then moves onto the actual installation and use of the software and data. The delegates are provided with and then guided through the installation of Quantum GIS and importing OpenData background mapping. The second half consists of an introduction to key GIS concepts and then a series of practical exercises to gain hands-on experience of using Quantum GIS and OpenData to produce high quality UK-based maps. Further details are available online from the downloadable course programme.
Advanced Quantum GIS and PostGIS Integration
This course builds on the working environment established in the introductory course. It is structured as a series of sections, each starting with an explanation of a particular subject, followed by a series of practical exercises designed to reinforce the concepts introduced in that section. Topics covered include advanced map layouts; using thematic mapping; registering and using raster data layers; large format print layout; geometry data processing; batch processing files; data format conversions and 3D visualisations. It also includes an introduction to the PostGIS and SpatiaLite geodatabases and the GDAL library command-line tools.
An Introduction to PostGIS Installation and Operation
This course works through the process of installing a full PostgreSQL/PostGIS system onto a virtual server using VirtualBox and then configuring it to work on a local network or over an open internet connection. PGAdmin is also introduced as the primary administration tool for server management and Quantum GIS as a tool for visualising spatial queries. Topics covered include creating tables and views; structuring data by databases and schemas; bulk loading data with the GDAL tools; managing data with PGBackup and PGRestore; Postgres SQL dialect; query optimisation; using spatial extensions and writing server side functions.
Fees and Administration
For a limited period we can offer all of our training at the discount cost of £150+VAT per person per day. This includes a printed course manual, a CD with the software and sample data used on the course and a light lunch with refreshments throughout the day. If you wish to book a place please read the Terms and Conditions for our courses and contact us by phone or e-mail us to register your intrest.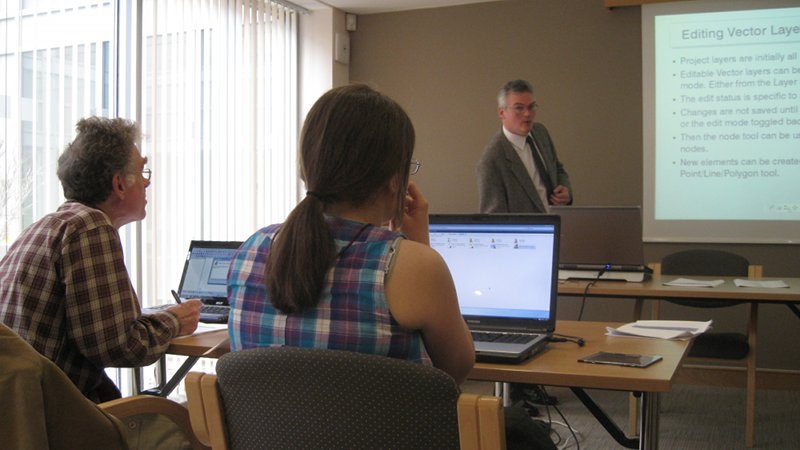 As our courses are all based upon Open Source projects, we provide you with all the software and data required to install for use on the course and take away. For this reason we recommend that delegates bring their own laptops so that they will have a fully configured system ready for use once the course is complete. If this is not possible, we do have a limited number of systems available for hire, for an additional fee of £30+VAT per day. These will be allocated on a first-come first-served basis if needed.
Training Venue
All of our public courses are held at the excellent conference facilities of the West Lancashire Investment Centre. This is located just off junction 4 on the M58 near Skelemersdale. The Investment Centre provides a modern, high quality venue for technology training courses. In addition to the purpose build training room, the centre provides all of the catering for the course and it also has an onsite cafe with free wireless networking available for all course attendees. For additional information about the Centre, including travel details, please see their website.